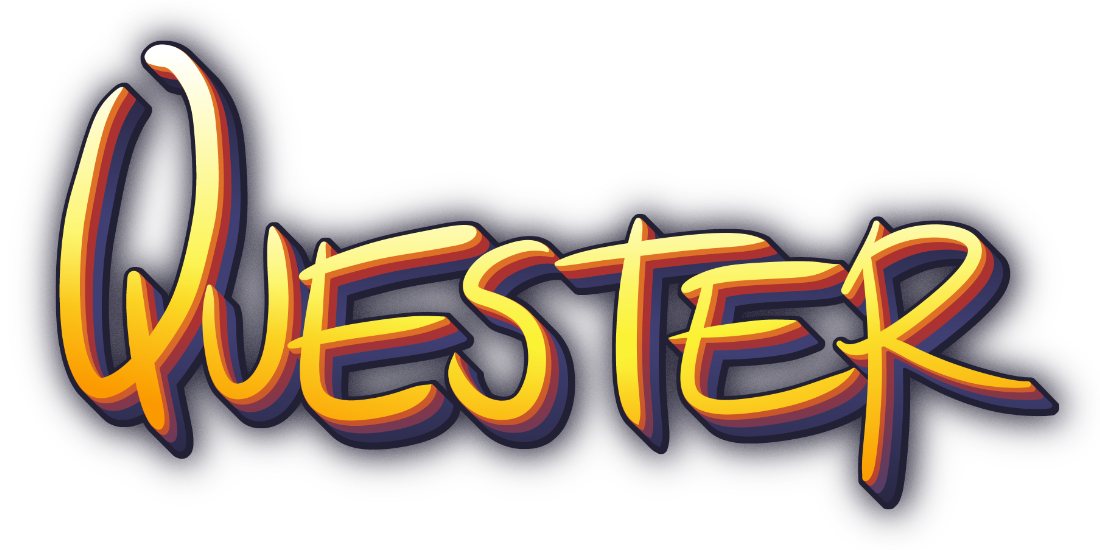 Fact Sheet
Developer
Jacob "mrogasaki" Lugaresi
LUJA studio
Based in Boise, Idaho
Website
Contact
Description
Quester is a unique mashup of modern roguelikes and arcade games of yore. Dodge and fight your way through monster infested mazes all while balancing crucial resource collecting. Nevermind the story and lore– you can figure that out later! It's time to grab your sword and jump in– there's baddies to slay and loot to collect!
History
In early 2018, Jacob Lugaresi made the proto version of Quester as a small browser game closer to a modern reimagining of the classic arcade game archetype: Go fast & get lots of points– and do that for as long as you can! It was a hit with his friends. Around a year later, he revisited Quester and rebuilt the game from the ground up– polishing the graphics, improving gameplay, and adding a whole lot more content. Over the following 3 years, Quester turned from a small arcade game to a full-blown roguelike with at least 673% more things. Yes, we did the math.
Features
Choose 1 of 9 different playable characters from a wide cast of heroes. Each character has multiple ways to build them as you level up, with a pool of 12 unique abilities per character.
Traverse through 5 procedurally generated areas teeming with monsters. Uncover elusive secret areas that not even the most seasoned heroes have dared venture to before.
Battle over 30 unique and varied foes, all with special patterns and behaviors.
Uncover the story behind the world as you stop into the shop and gain new info from the shopkeep with each visit.
Videos
Quester - Official Trailer — Youtube